Stainless Steel Sieve
---
Stainless Steel Sieve is also known as the standard sieve, test sieve, and coal sample sieve. Used to screen substances of target size! It is a tool for grading and testing material particles.
It is a sieve that is inspected, appraised and deemed to meet the agreement by a designated agency. This is an important sign that distinguishes it from ordinary sieves.
It is usually used to screen glass grains, grains, raw coal, medicines, etc. It can also be used for precision filtration in metallurgy, wine industry, chemical industry, agriculture, food, cement and other industries.
The composition of the sample sieve: sieve bottom + sieve mesh + sieve frame
Screen bottom: stainless steel wire mesh, galvanized wire mesh, nylon wire mesh, chrome plate, stainless steel plate, galvanized plate, copper plate, wood, aluminum alloy plate, plastic plate, etc.
Screen frame: stainless steel plate, low carbon steel plate, wooden frame
Screen bottom shape: square hole, round hole, diamond-shaped hole Features: wear-resistant, easy to use, suitable for grading screening
The stainless steel sample sieve produced by Sino Union Technology Co., Ltd can range from 1 micron to 5000 micron. For more sizes, please contact us directly!

Common product parameters: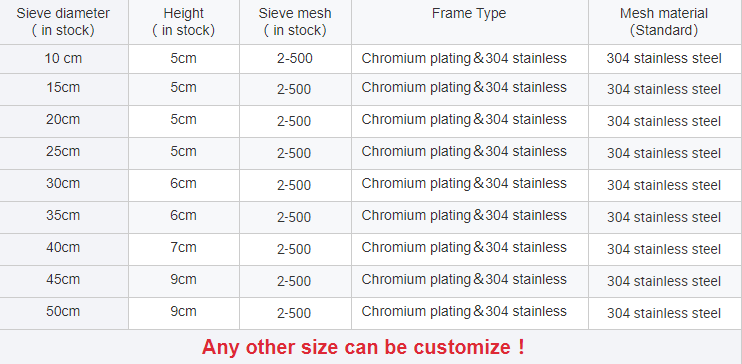 Comparison of commonly used standard sample sieve specifications:
Round: Diameter 75mm, Diameter 100mm, Diameter 200mm, Diameter 203mm (8 inches), Diameter 300mm, Diameter 400mm, Diameter 500mm, Diameter 600mm, Diameter 960mm, etc., which can basically guarantee stock supply.
Square: 500×750, 500×500, 650×450, etc.
Compared with other companies' test screens, Sino Union Technology Co., Ltd's advantages:

1. Material: stainless steel, 304, 304L, 316, 316L, etc., with smooth surface, no rust, corrosion resistance, non-toxic, hygienic and environmental protection.
2. The sieve holes are dense and uniform, the appearance is bright, clean and hygienic, and easy to clean.
3. The sample sieve we produce is made of 304 stainless steel, the material thickness is 0.63mm, and the screen frame screen is tin welded, which is more than 3 times longer than the ordinary sample sieve; The mesh is in line with ISO/9100 series standards.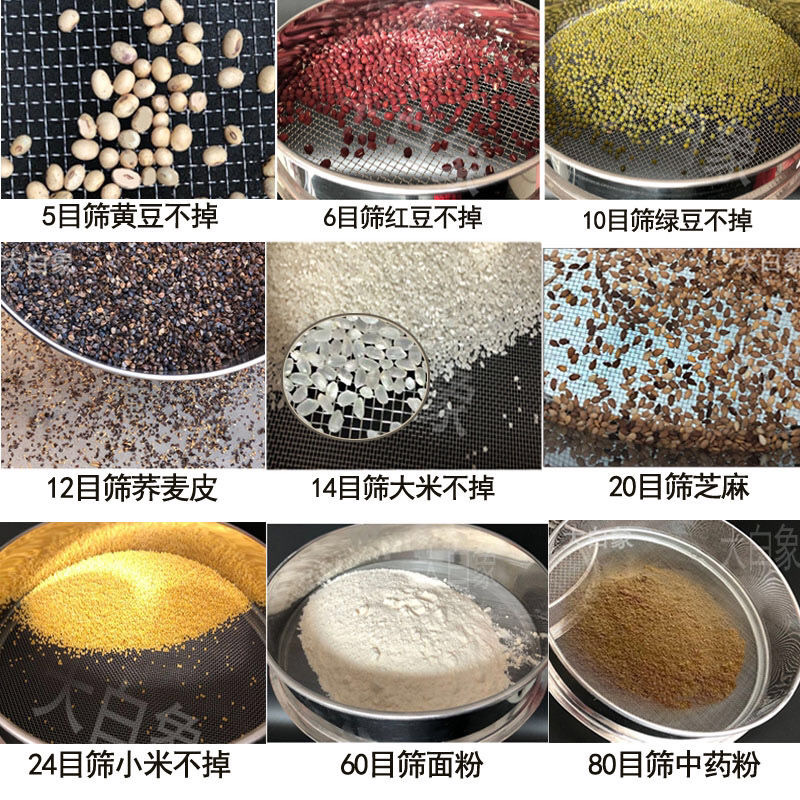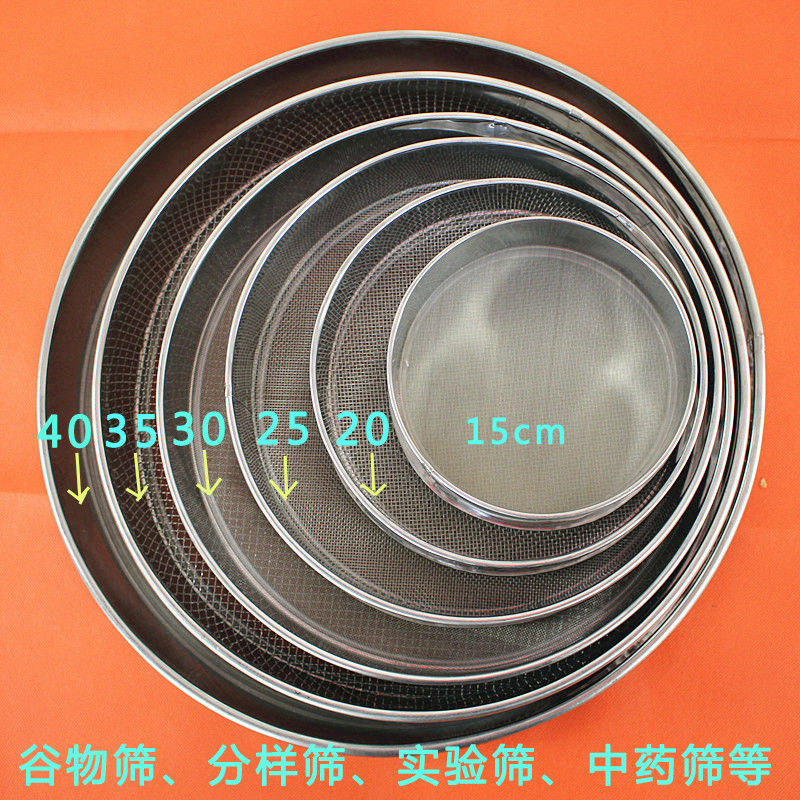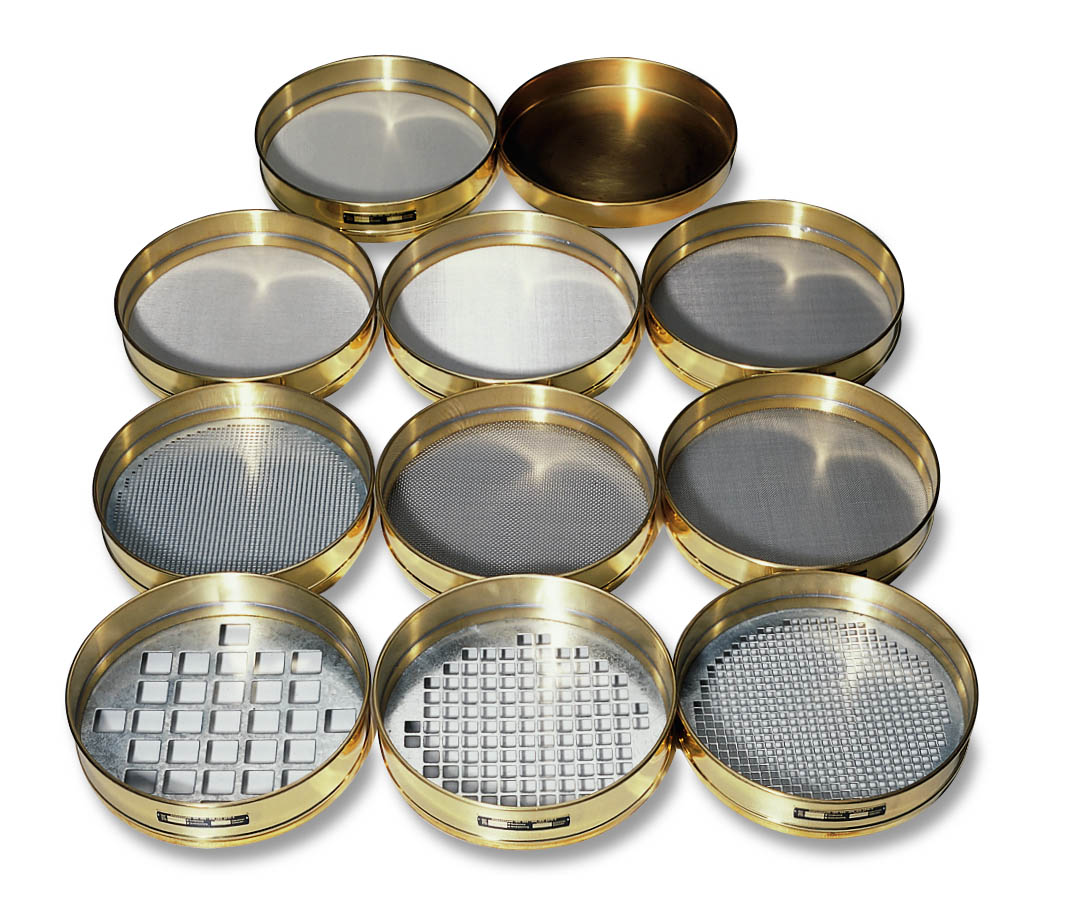 【Instructions】
1. Determine the standard sieves to be selected according to the inspected materials and corresponding standards.
2. The standard sieves are stacked on the tray in order from small to large apertures and from bottom to top, and the standard sieves are positioned by grooves or positioning screws.
3. Put the inspected materials into the standard sieve at the end, and cover the upper cover and pressure plate of the standard sieve. Then press the pressure plate with the round handle on the wire column, and tighten the round handle on the wire column to compress the standard sieve. (Pay attention to the same force on both sides, and then use the set screw to lock it.)
4. Adjust the timer switch to the corresponding required position. Then turn on the power switch and the analysis screen starts to work.
5. After the standard analysis sieve stops working, unscrew the round handle on the wire column, remove the upper cover and pressing plate, and carefully remove the standard sieve.
【Instructions for use】
1) Before use, please wash with cotton cloth and dry it before use.
2) After use, please rinse with neutral clean water or clean with a soft sponge to keep dry.